Centre Markets Print Media
In 2015, I was part of a team working on joint advertising for the 7 local farmers' markets in my area, Centre County. My job was to design print media and a website that would bring all the markets together under one banner. We came up with a name- Centre Markets.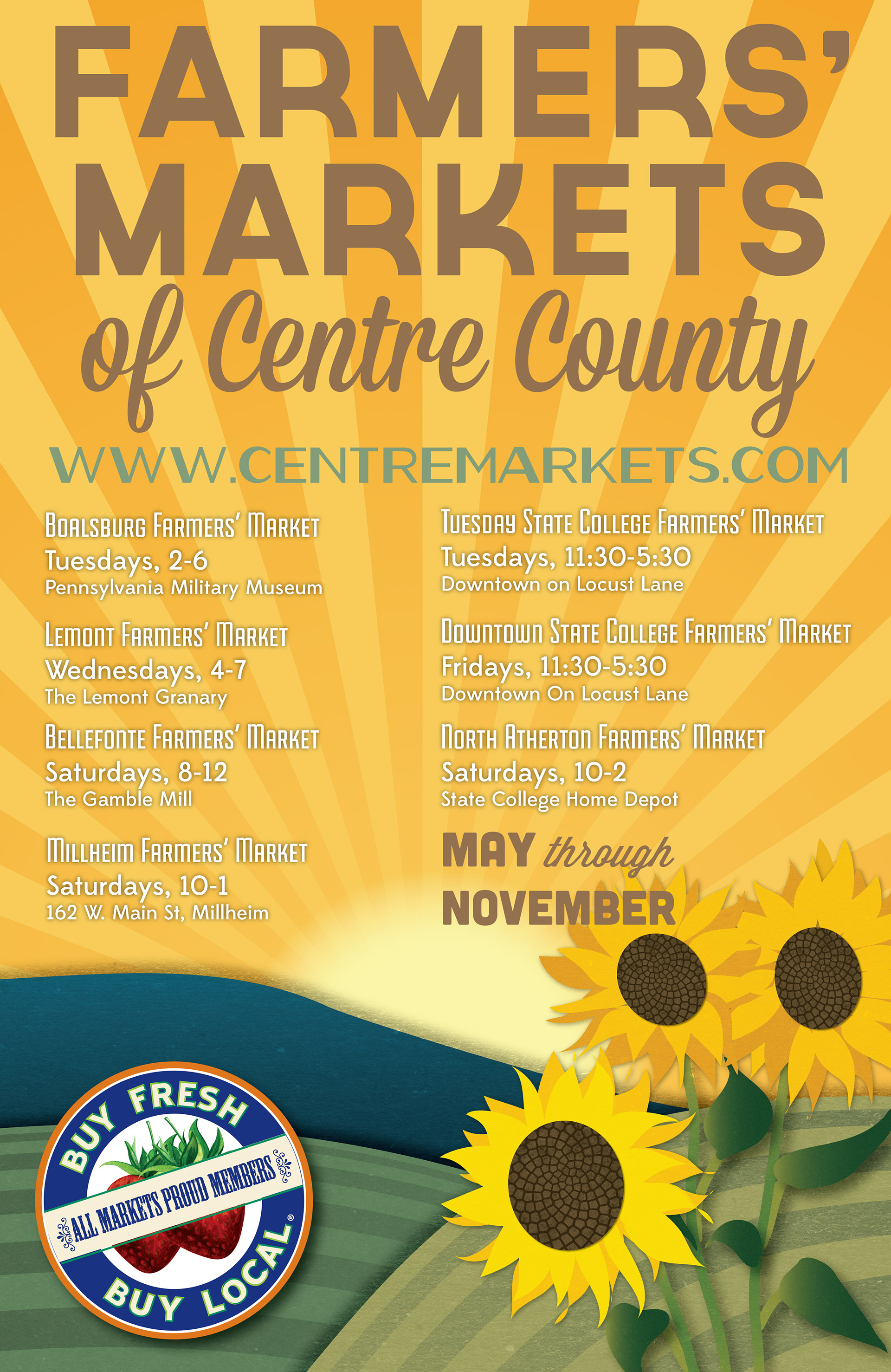 This was an 11x17" poster that was distributed all over the county. The mountain in the background is actually a silhouette of Mount Nittany, a famous local landmark.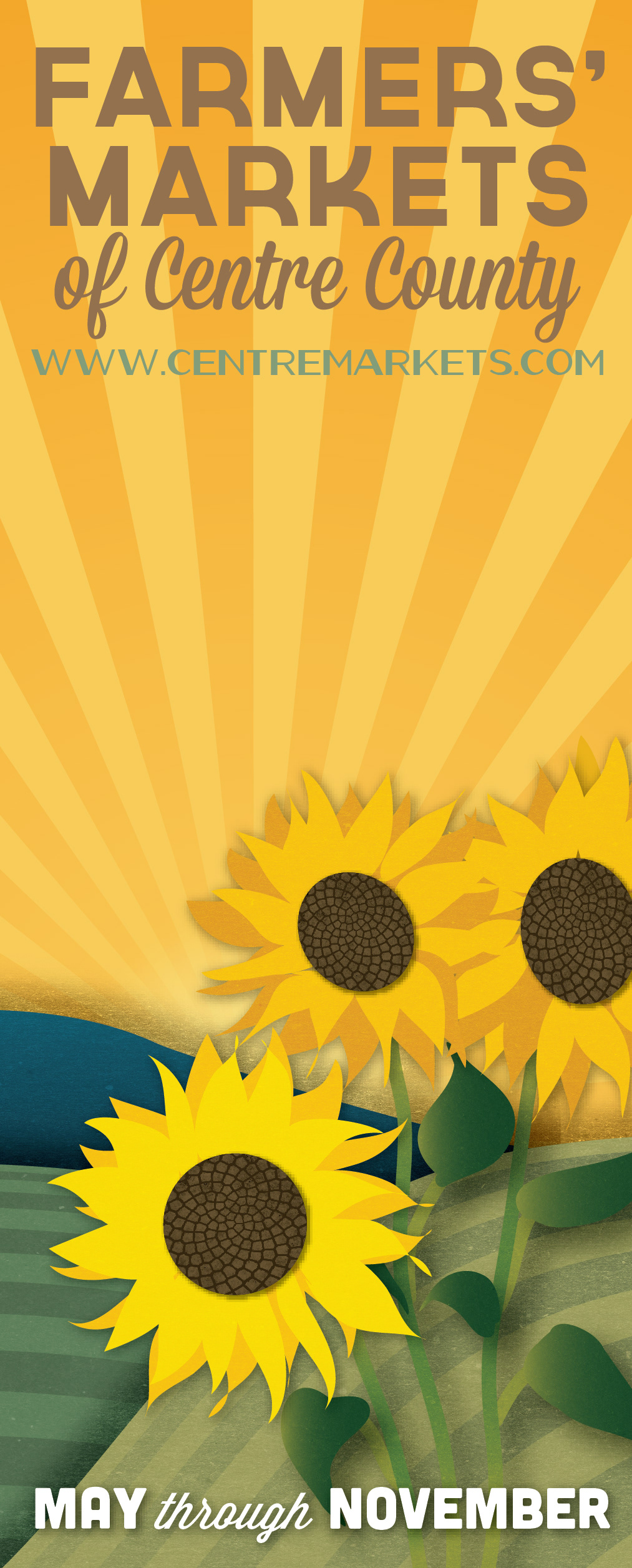 These are the front and back of rack cards, also distributed all over the county and handed out at markets. I also designed the logos for the Tuesday State College Farmers' Market, the North Atherton Farmers' Market, and for Centre Markets.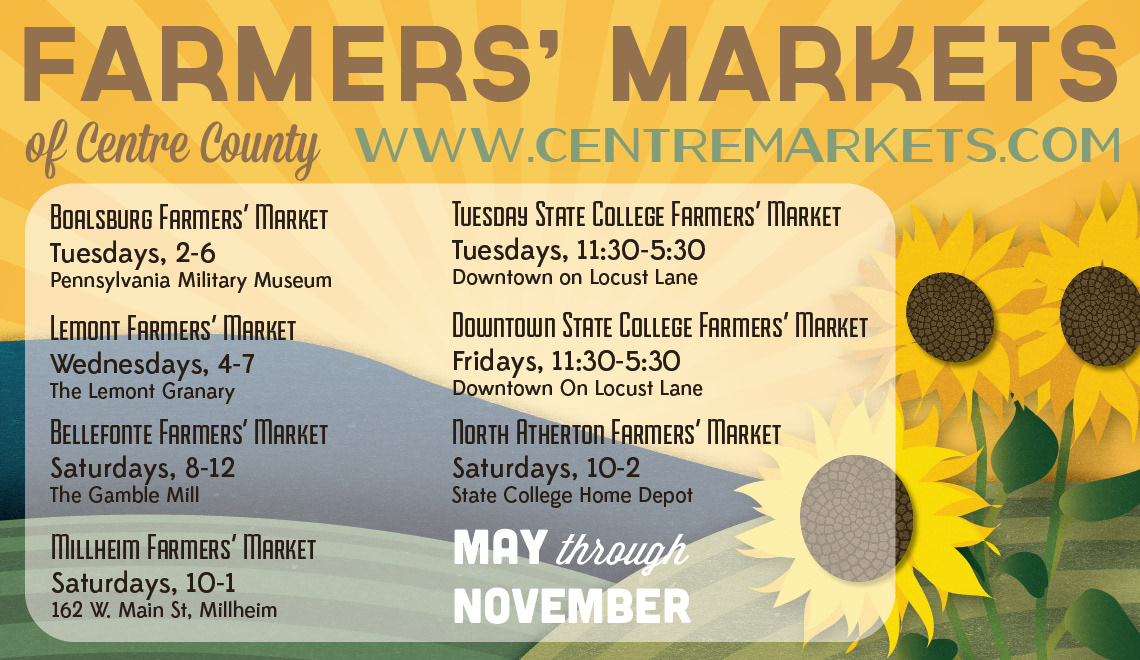 These are ads that ran in local newspapers. I was able to adapt the elements of the poster to a variety of sizes and orientations.