Fasta & Ravioli Co. Print Media
In 2016 I was lucky enough to be asked to design a new look for Fasta & Ravioli Co., a popular local business selling fresh pasta and ravioli. This job encompassed everything from business cards, to posters, to signs, to print ads, to a website. This collection is of the print media I designed for them, as well as a hanging sign.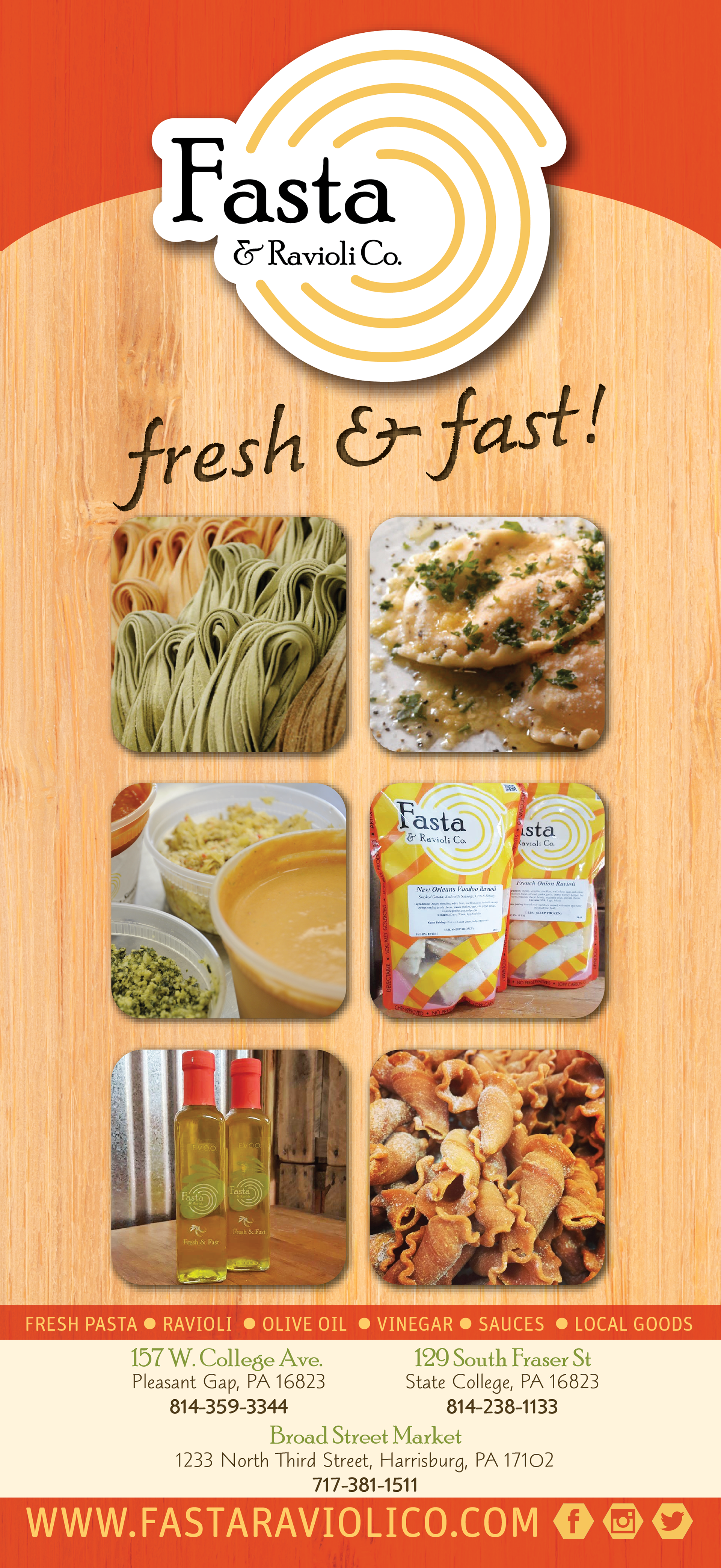 Above and below are the two sides of a third-sheet palm card, giving a brief overview of Fasta & Ravioli Co.'s available products. The client gave me their logo and a few colors he wanted to see included, and I went from there.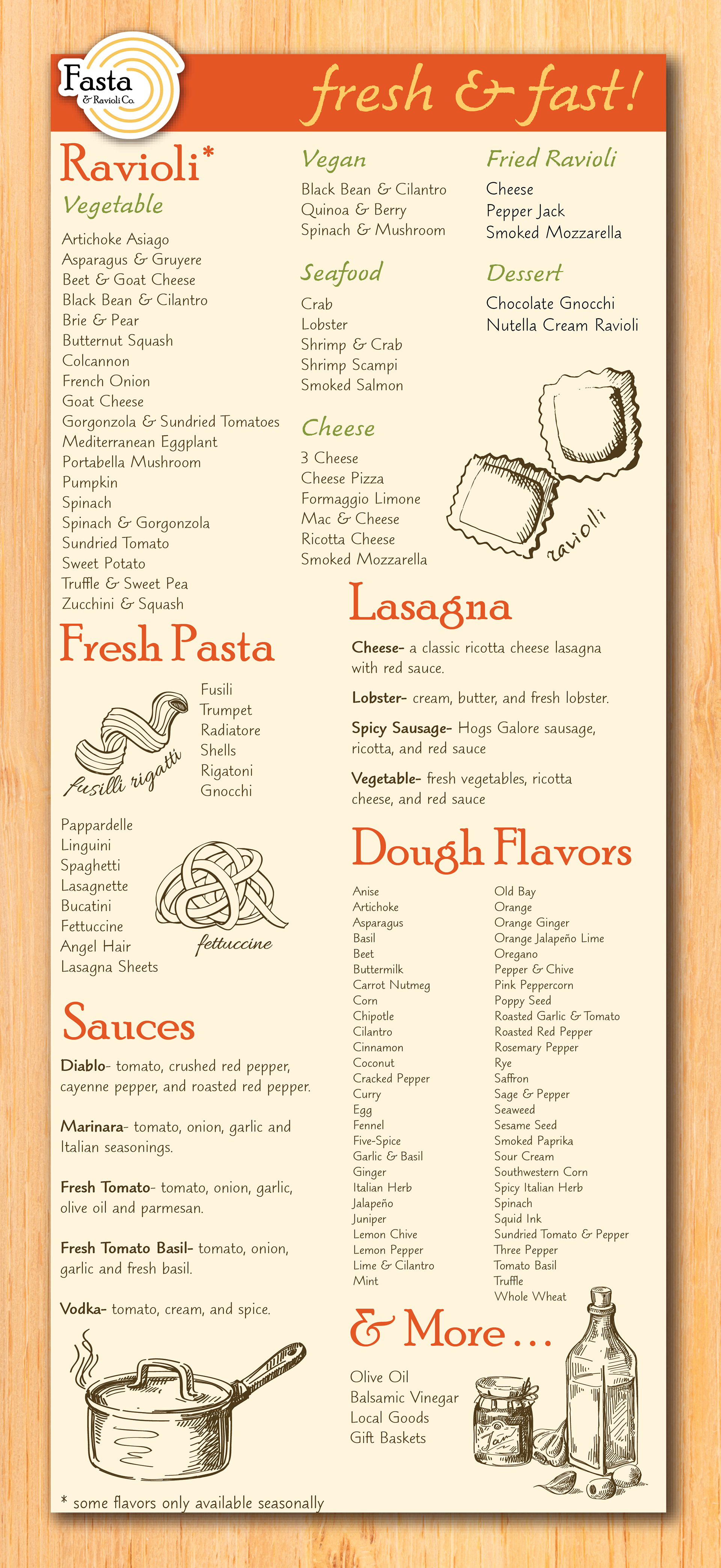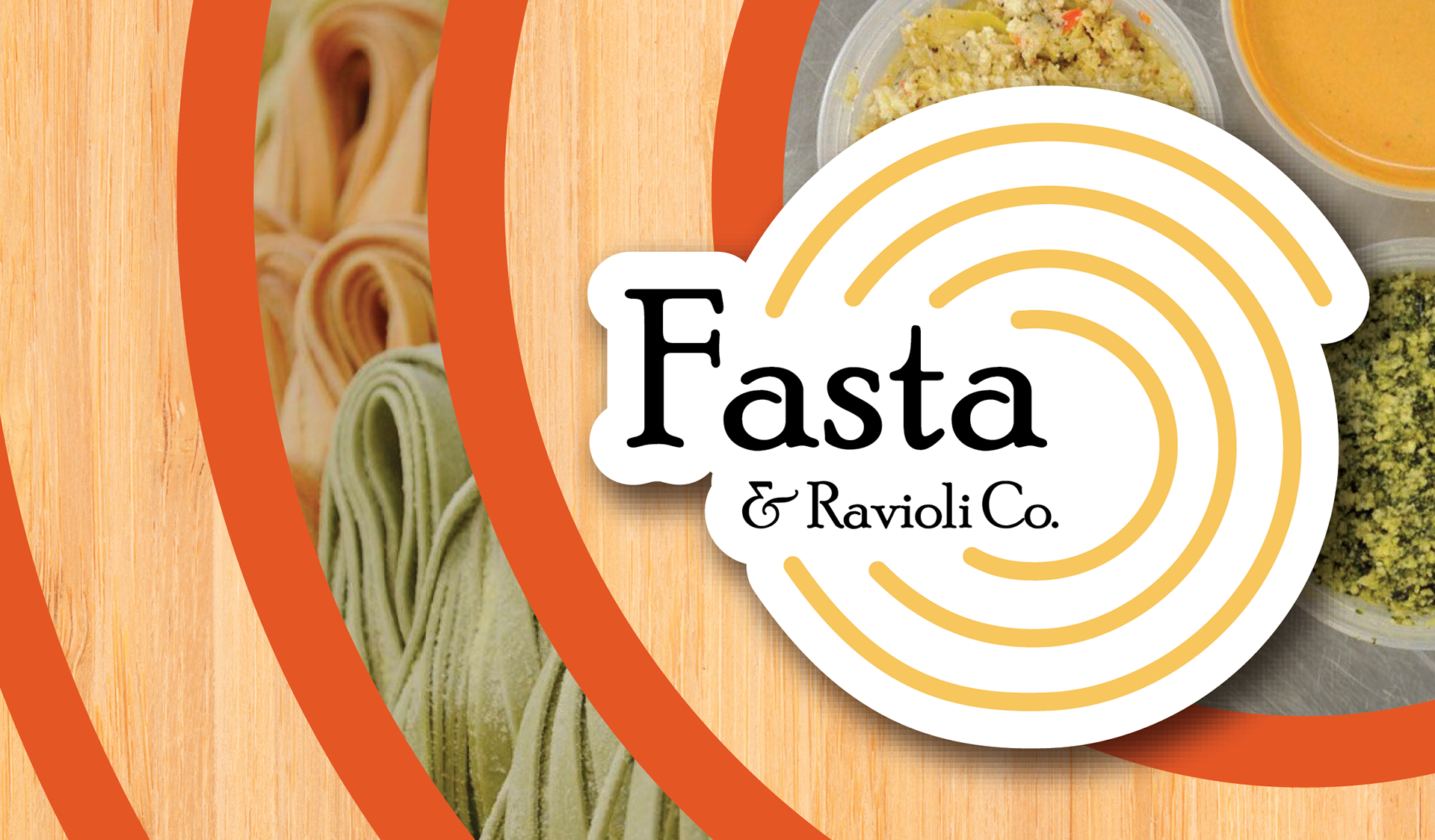 This is the front for the frequent buyers club cards, and also for the business cards for the owner and all employees. The product photos are all of actual Fasta & Ravioli Co. products, provided by the company.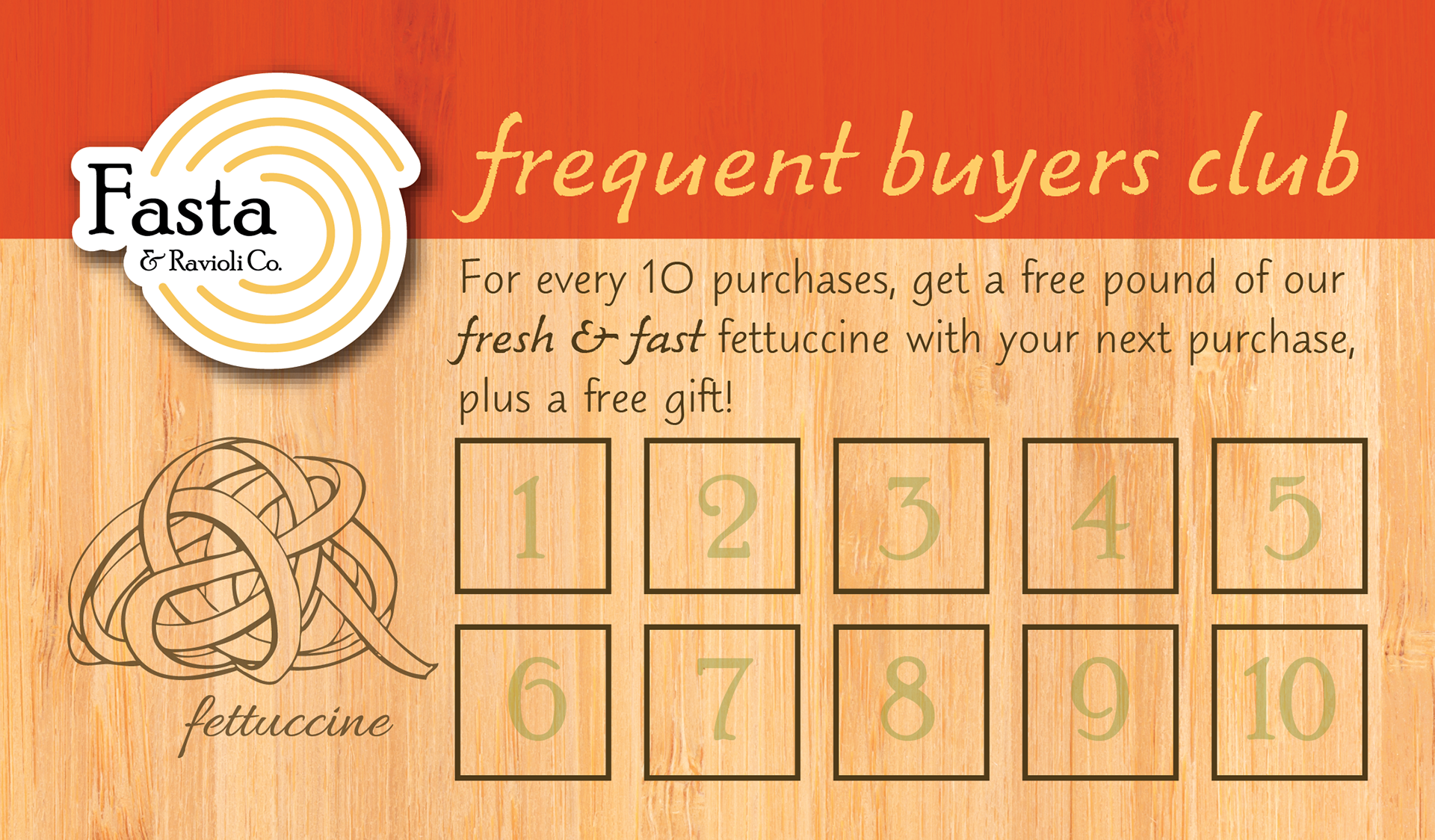 This is the back of the frequent buyers club card. The woodgrain texture used in all of these graphics is a close match for the floors of Fasta & Ravioli Co.'s shops.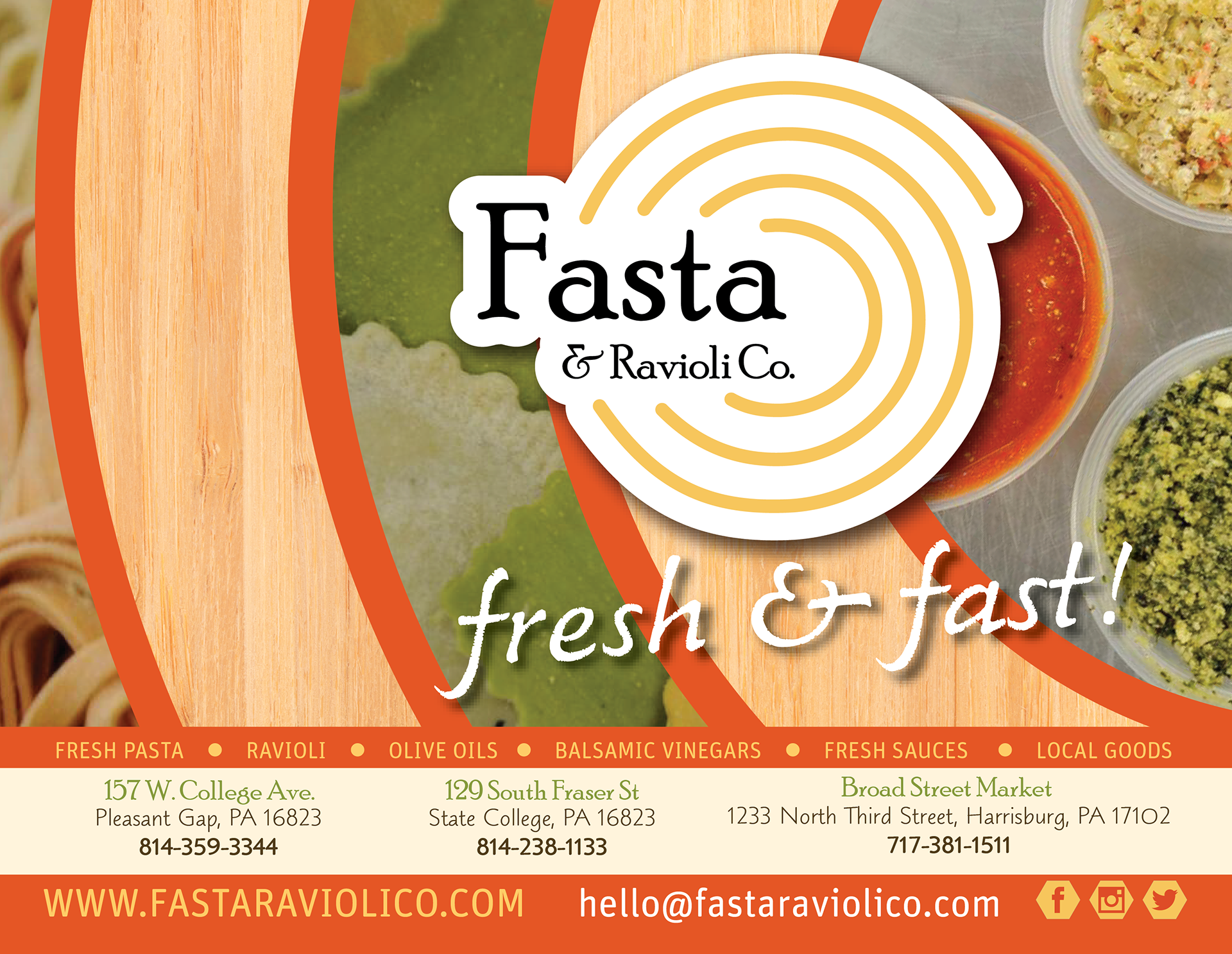 This is the front of a postcard. Its initial use was to be to allow customers to write to retailers and suggest they carry Fasta & Ravioli Co. products, but the front is designed to allow it to be used for future mailing projects as well. 
This is the back of the postcard above. I wrote the copy on the back, and that's something I'm happy to do with some guidance from clients. I have experience with writing and editing.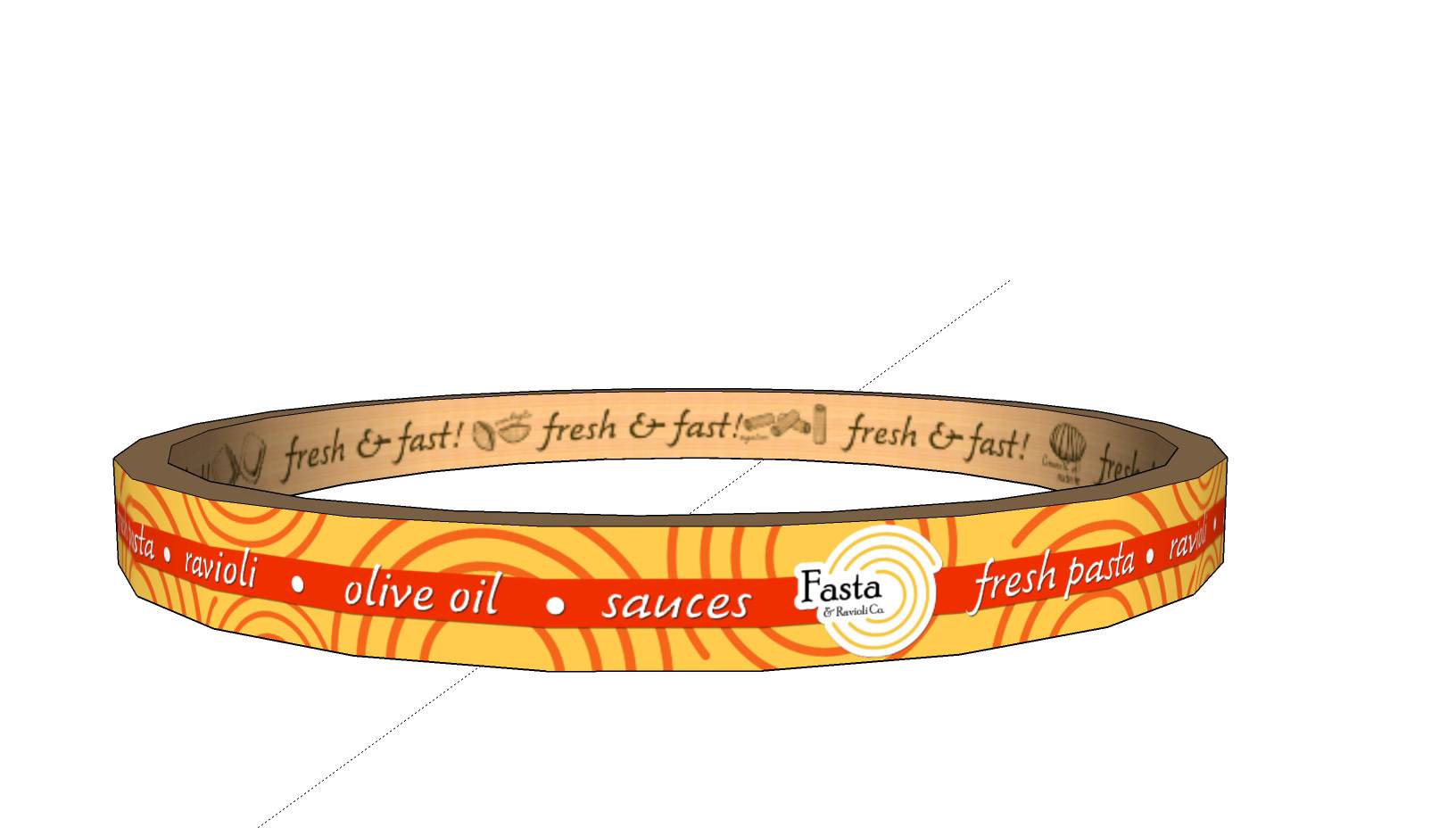 This is a 3D mockup, designed in Illustrator and made in Sketchup, of a hanging sign proposed for a new venue. Below is a shot of the finished sign. 
This is a full page ad that ran in the local newspaper. The fire safety icons were also designed by me.