Fasta & Ravioli Co. Website
Part of doing a redesign for Fasta & Ravioli Co. was redesigning their outdated website. Under the print projects for the same company, you can see the matching printed materials I developed.
For this web redesign, the client asked for something that would be easy for them to edit. They'd previously had a WordPress-based site, and found the interface confusing. I was able to start with a Weebly template and modify it pretty extensively, while maintaining its easy-to-use, drag-and-drop interface so the client could have simple control over the content once it was finished.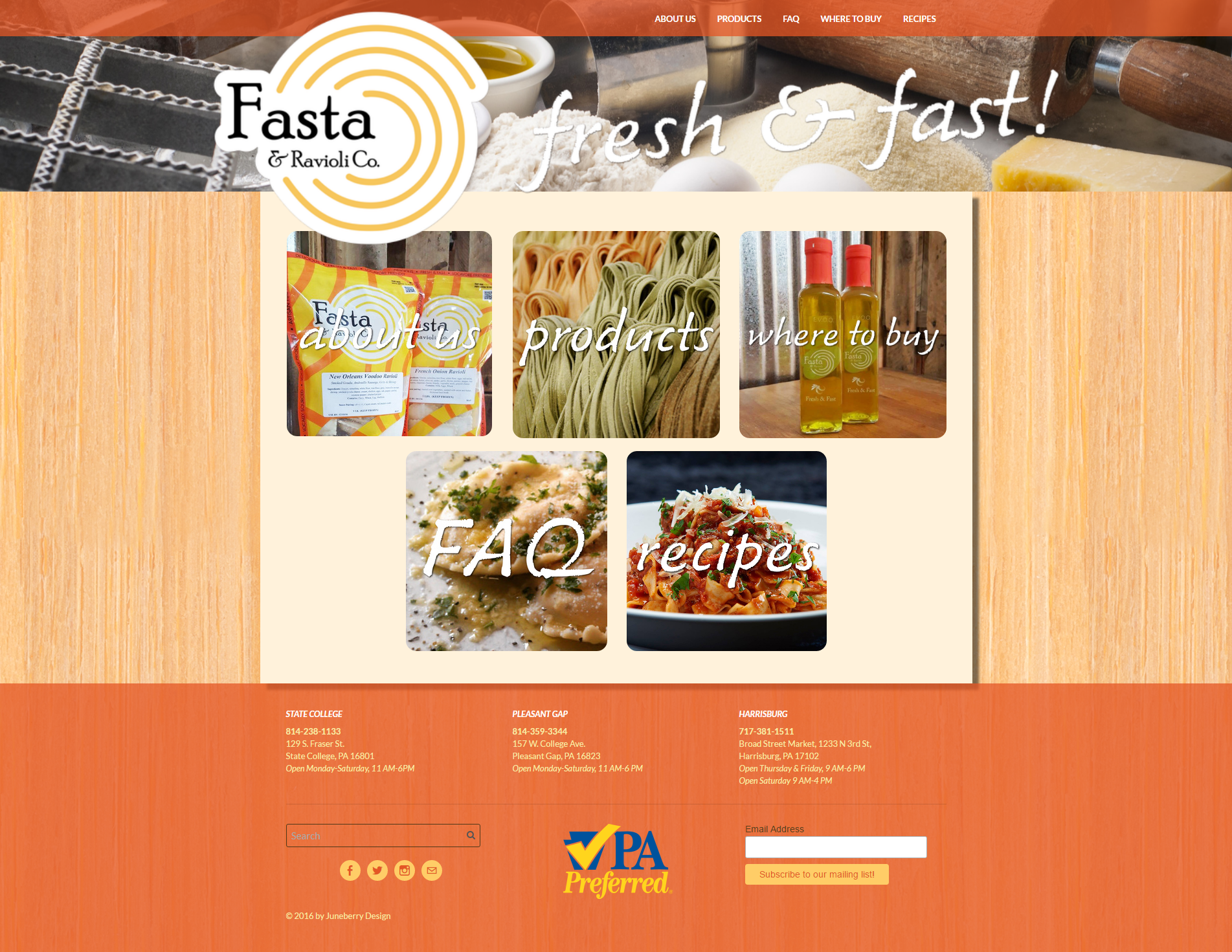 This is the homepage for the site. The full site is available to view at
www.fastaraviolico.com
. Below is a preview of what the same page looks like on mobile. It's a responsive interface, so any changes made to the site will flow naturally to the mobile design- a must, for today.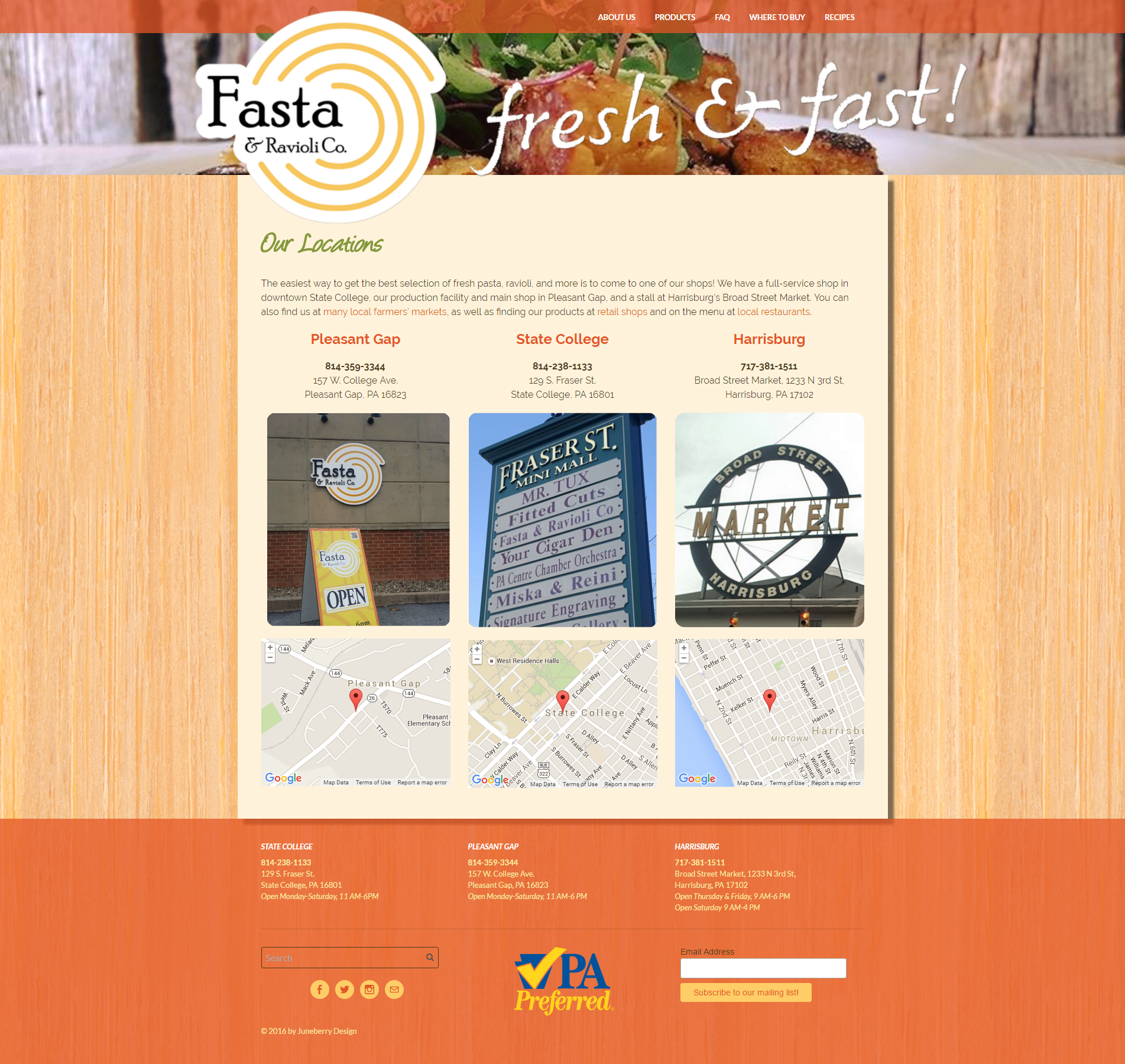 The locations page offers maps, which can help customers navigate easily to the physical shops. Notice that the header images change on every page. There are two reasons for this- to showcase the beautiful photos I may not have had room for on the individual pages, and to customize each page to its specific content.
For the product pages, I used stock vectors of pen and ink drawings that related to the flavors. On the pasta pages, I was able to find stock images of various pasta shapes, as seen below.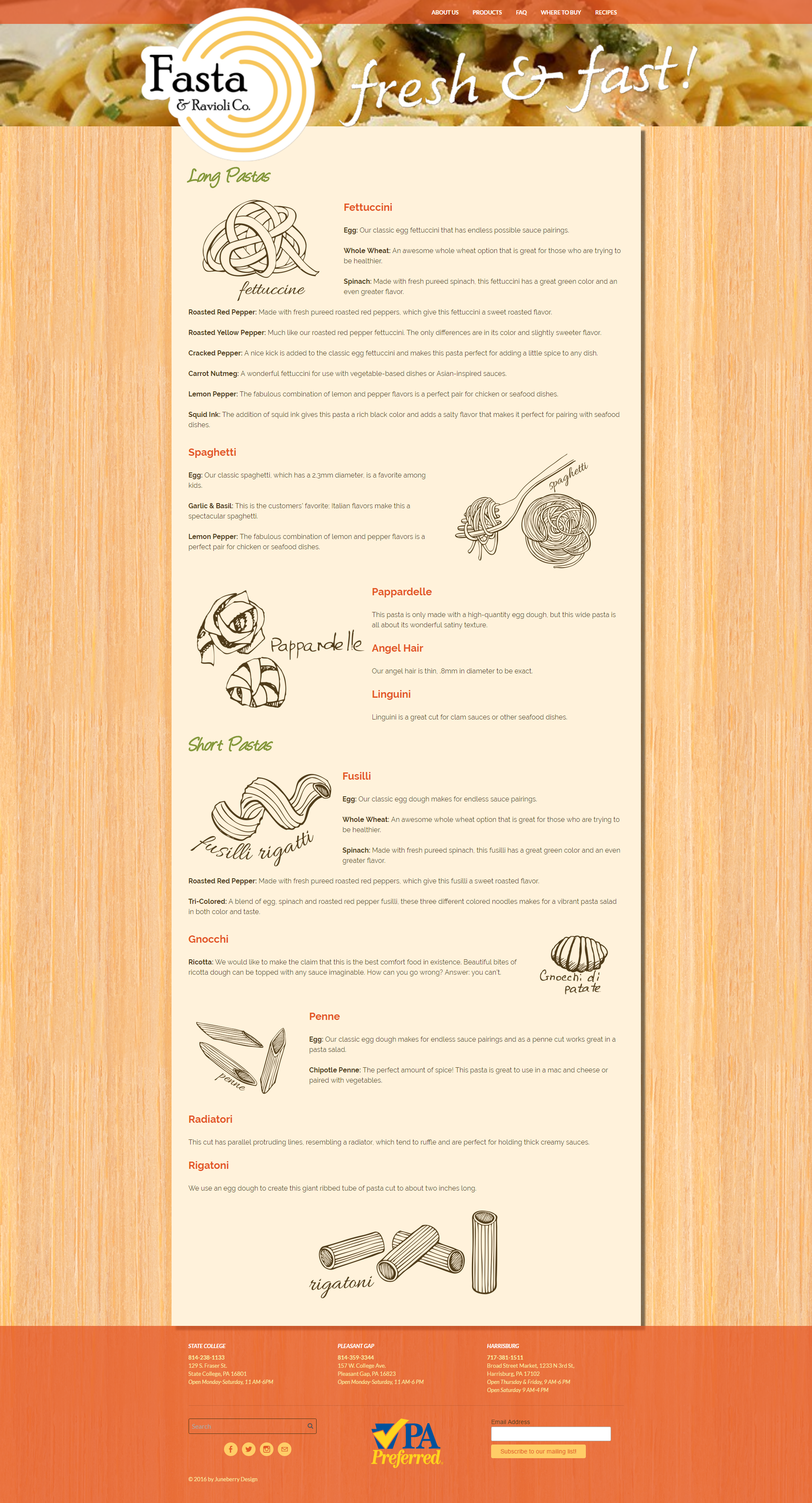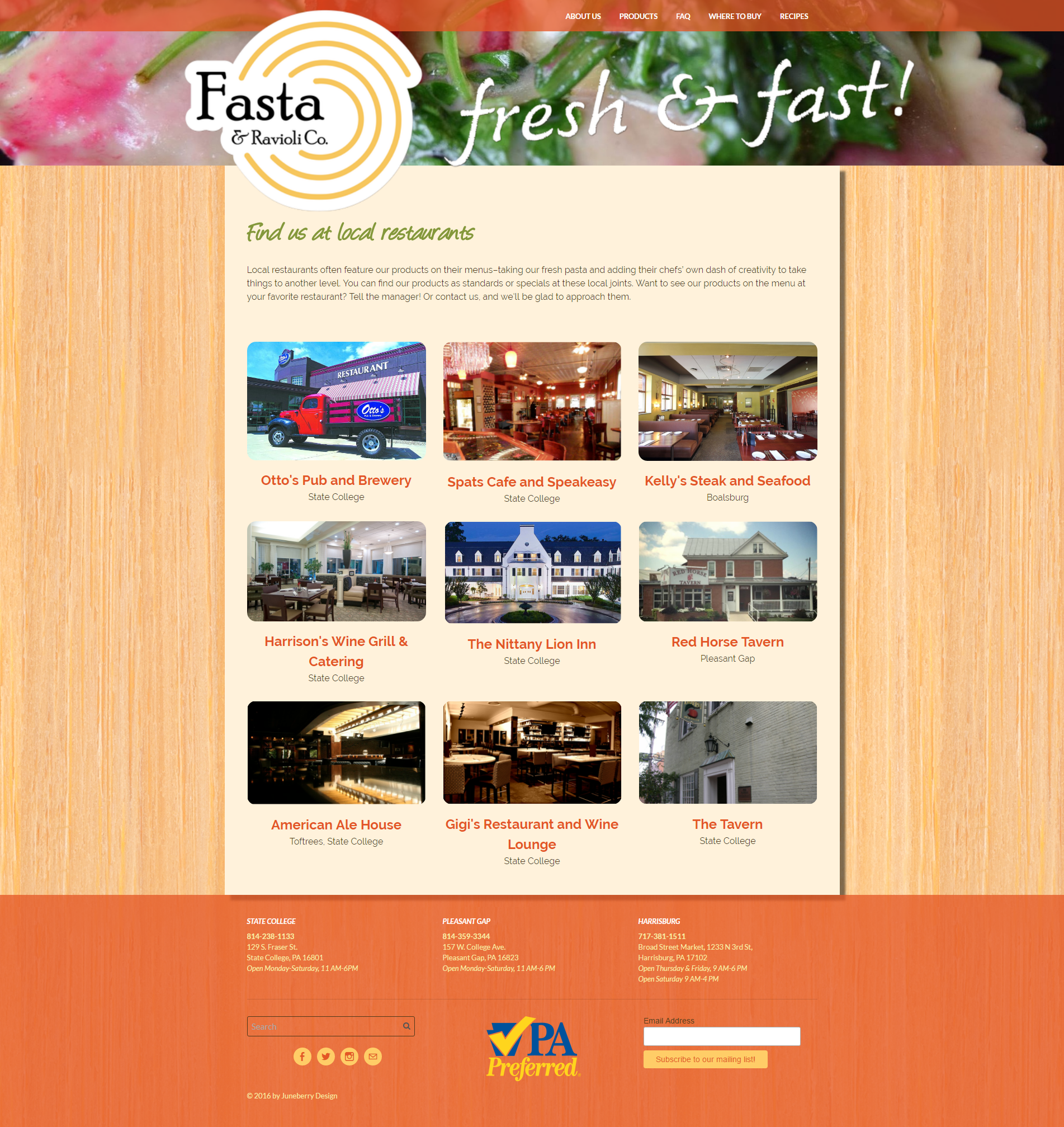 To help customers visualize the places where they would be able to try Fasta & Ravioli Co. products, I obtained photos of the restaurants themselves. Each picture is a link to the restaurant's website. The header image is of a dish actually served at a local restaurant- beet and goat cheese ravioli.