Good Seed Baking Co.
In spring of 2014, I opened a bakery, along with two other partners. I was the head baker and general manager, and on top of my other duties, I was in charge of all the design. In designing print and digital media for the store, I made an effort to reflect the design of the store itself. We decorated with authentic barn wood and sheet metal, and used blackboards as menus. These stylistic elements are also used in my design work.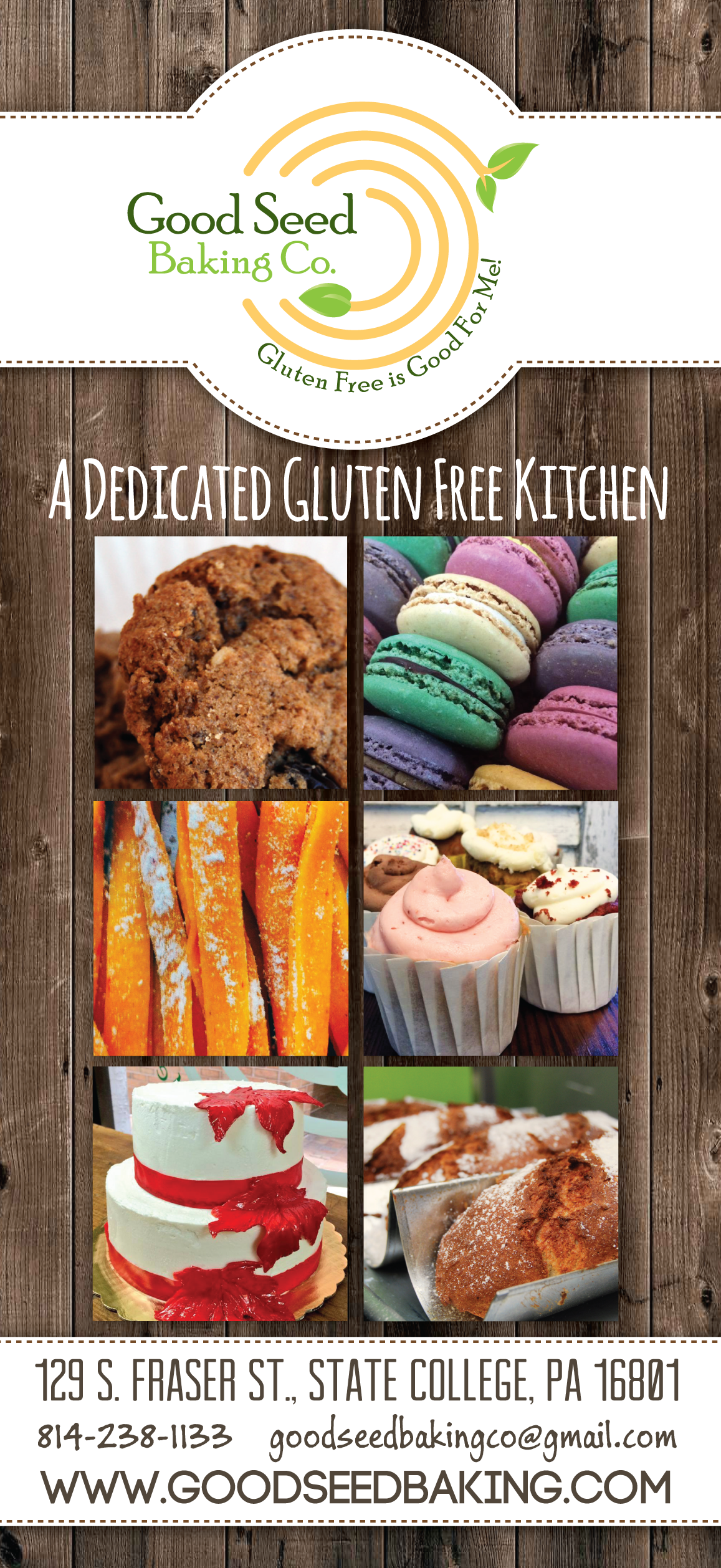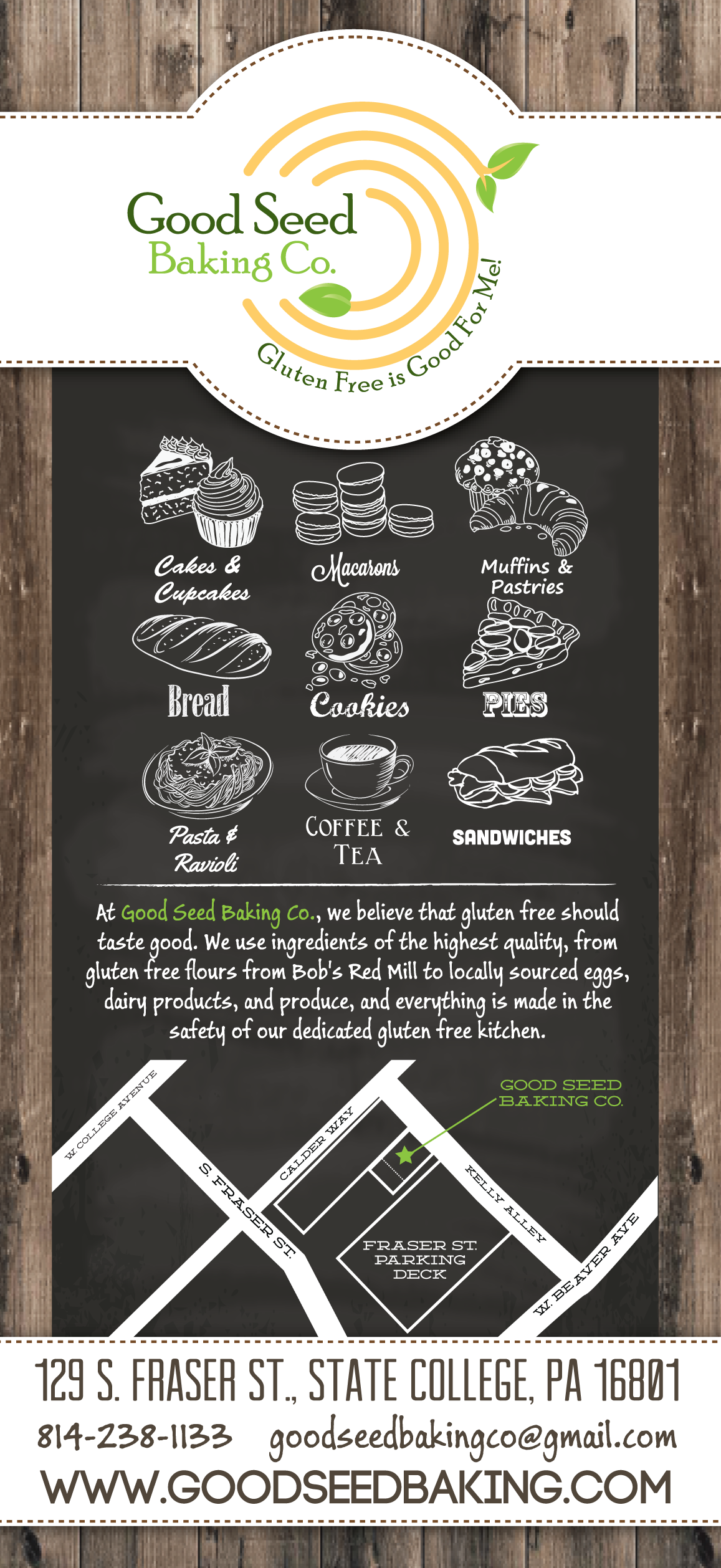 Above are the front and back sides of a third-sheet flyer that was our most popular handout at the store. I also took all the product photos on this and other media pictured.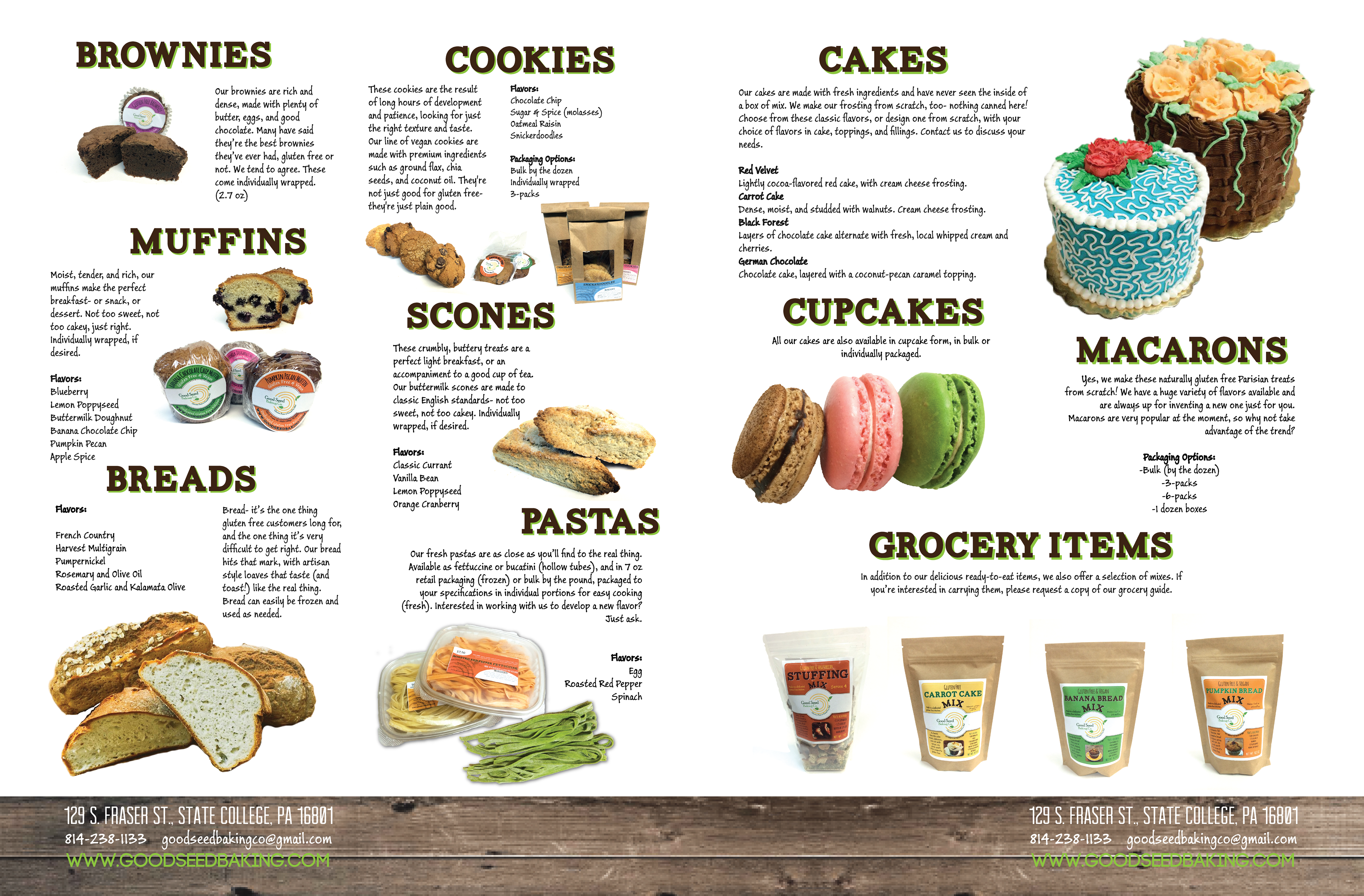 This is the inside of a guide for wholesale customers. It was printed on glossy 11x17" paper, and folded in the middle for a booklet presentation. All product photos were also taken by me, and all labels were my design as well.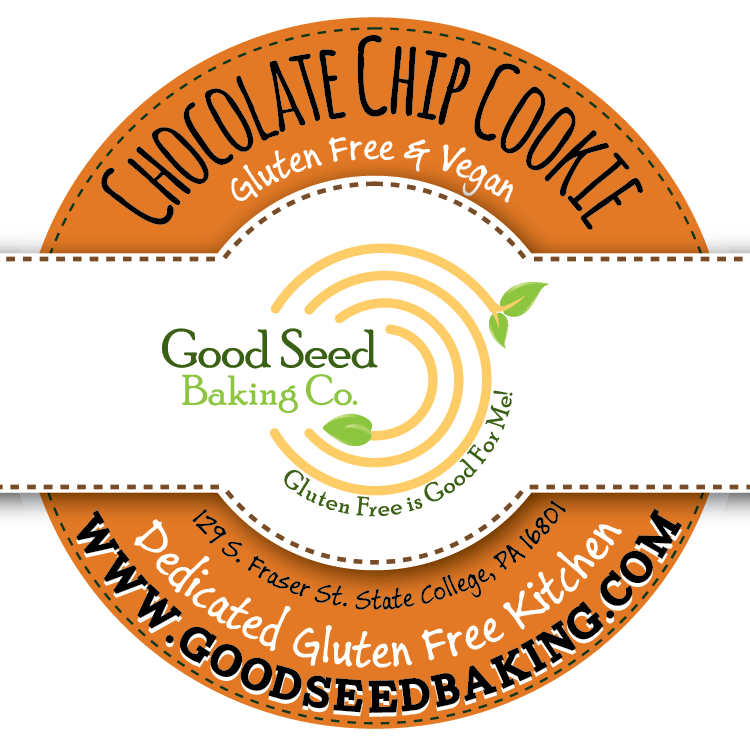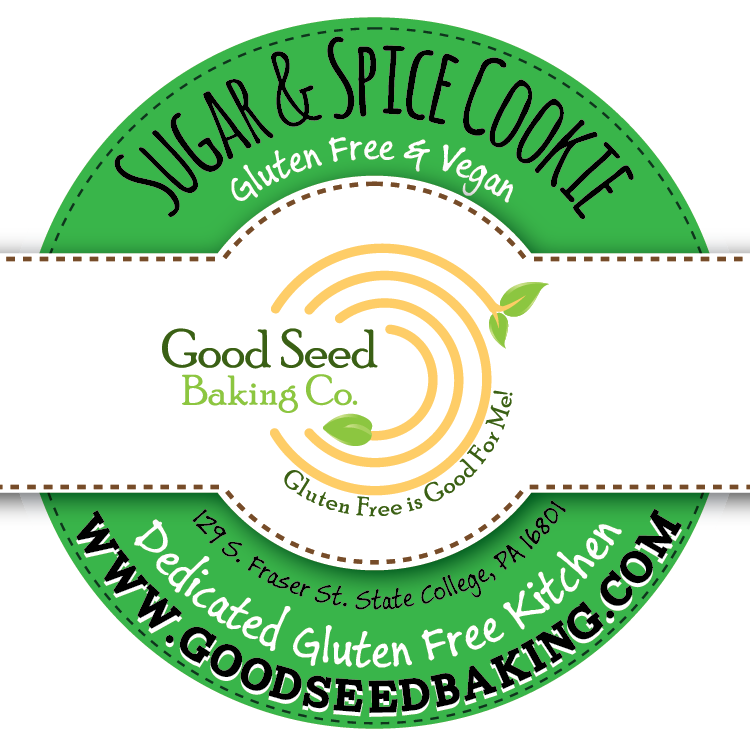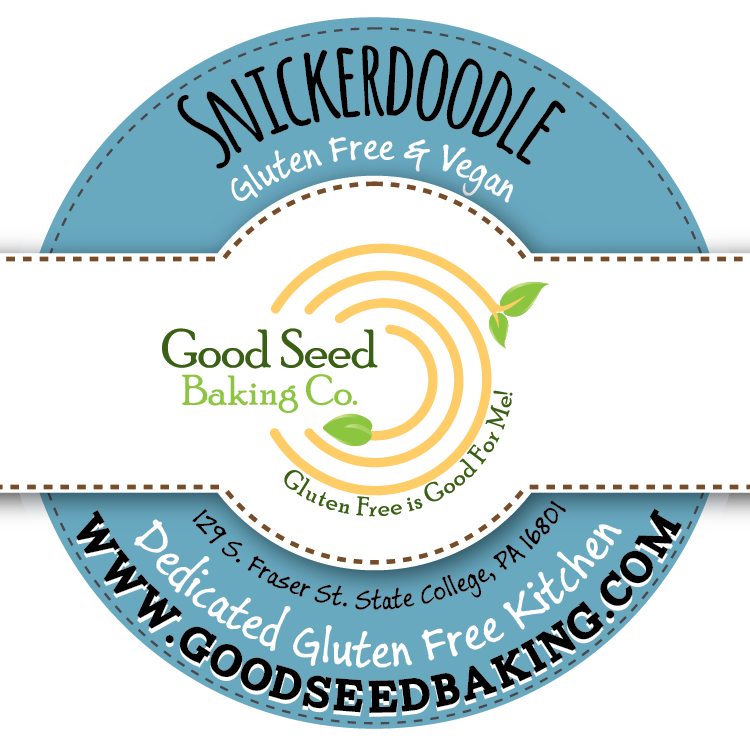 These labels went on individually wrapped cookies. Each cookie had its own signature color, which carried from individual labels, above, to labels for packages of multiple cookies, like below.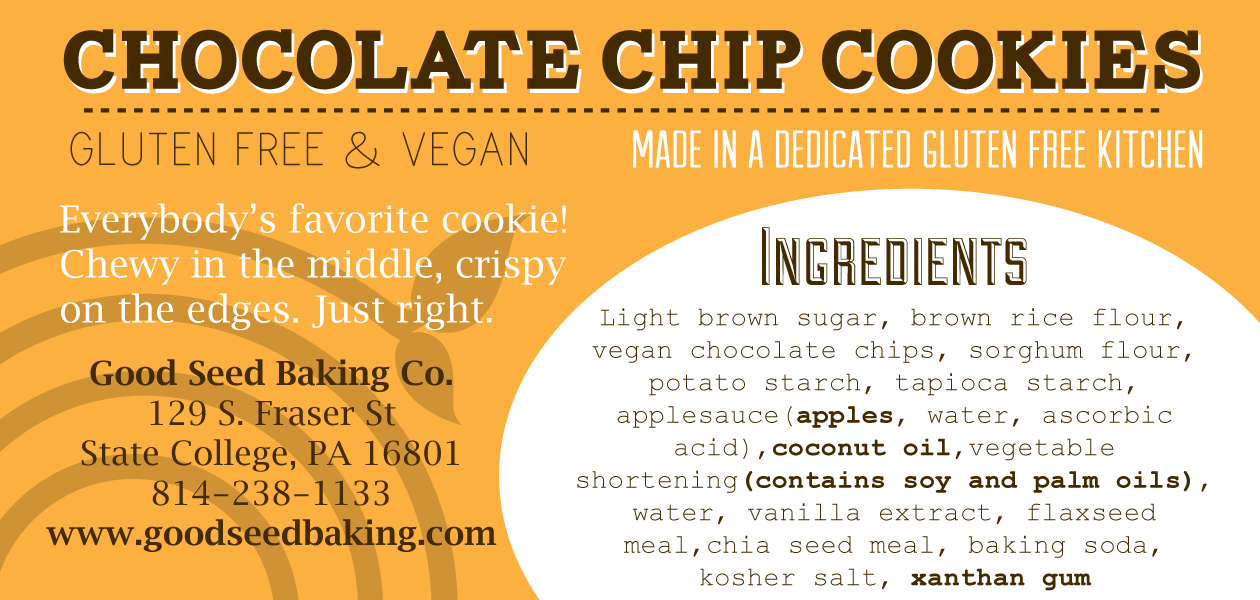 Below are labels for packages of baking mixes. The labels were sized to be able to be printed on a basic laser printer, on quarter-sheet label stock.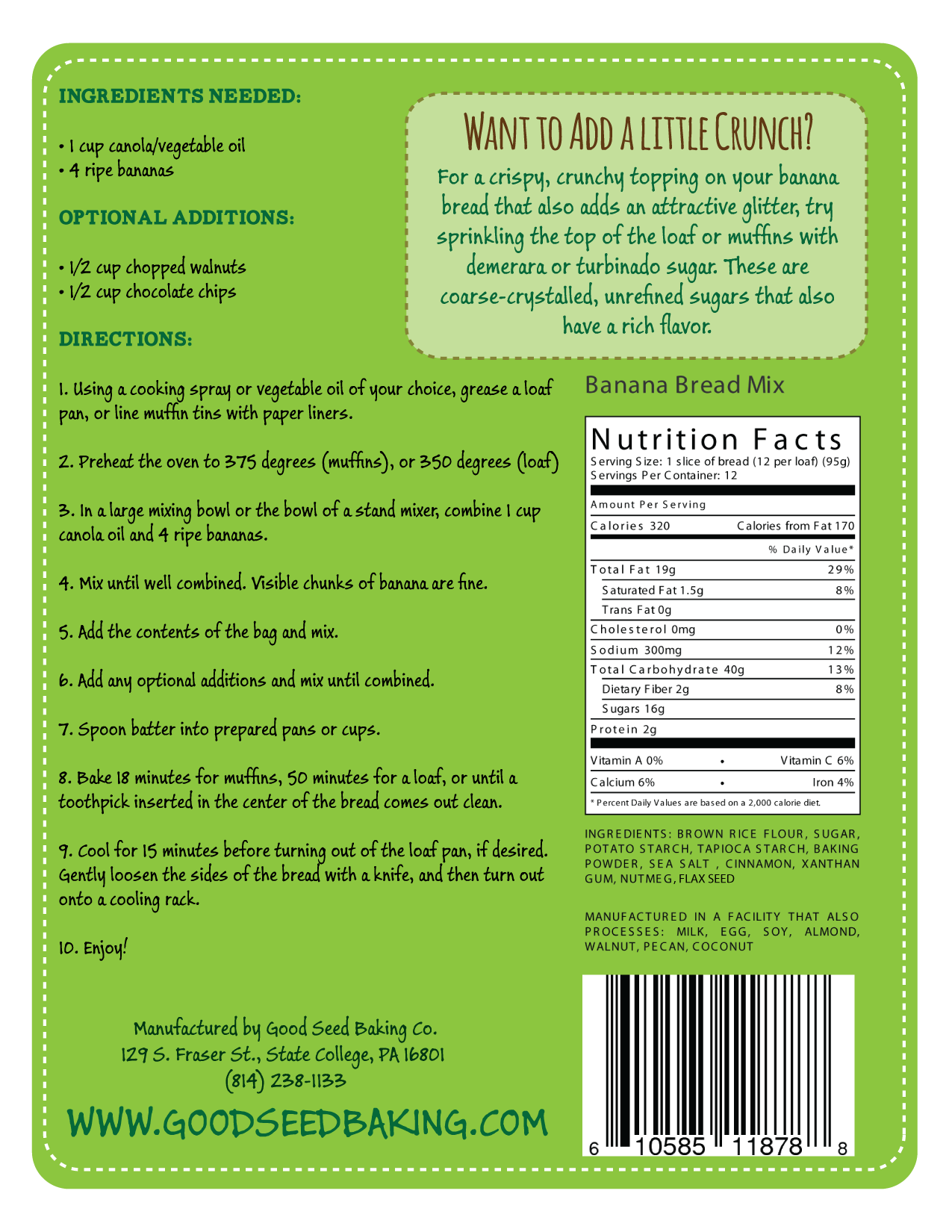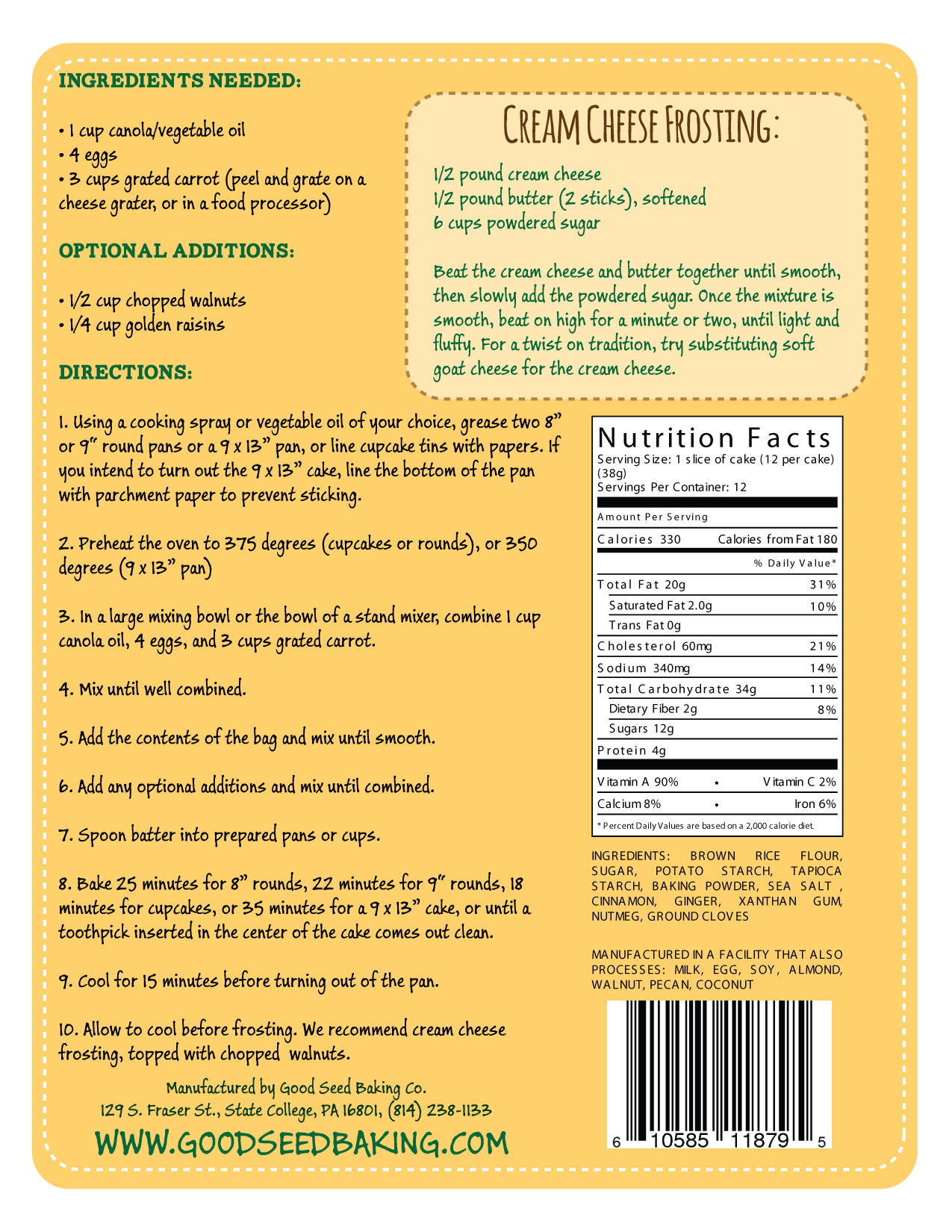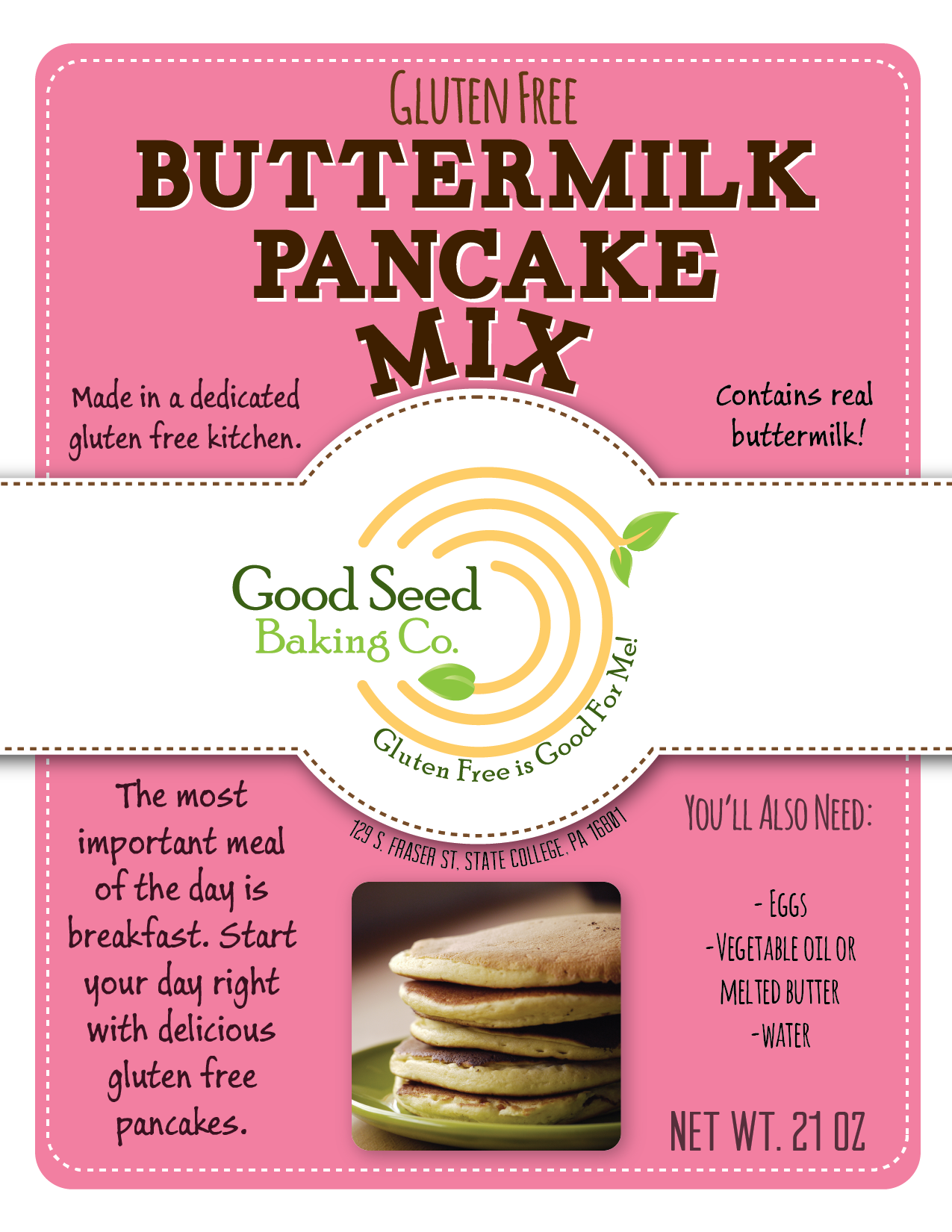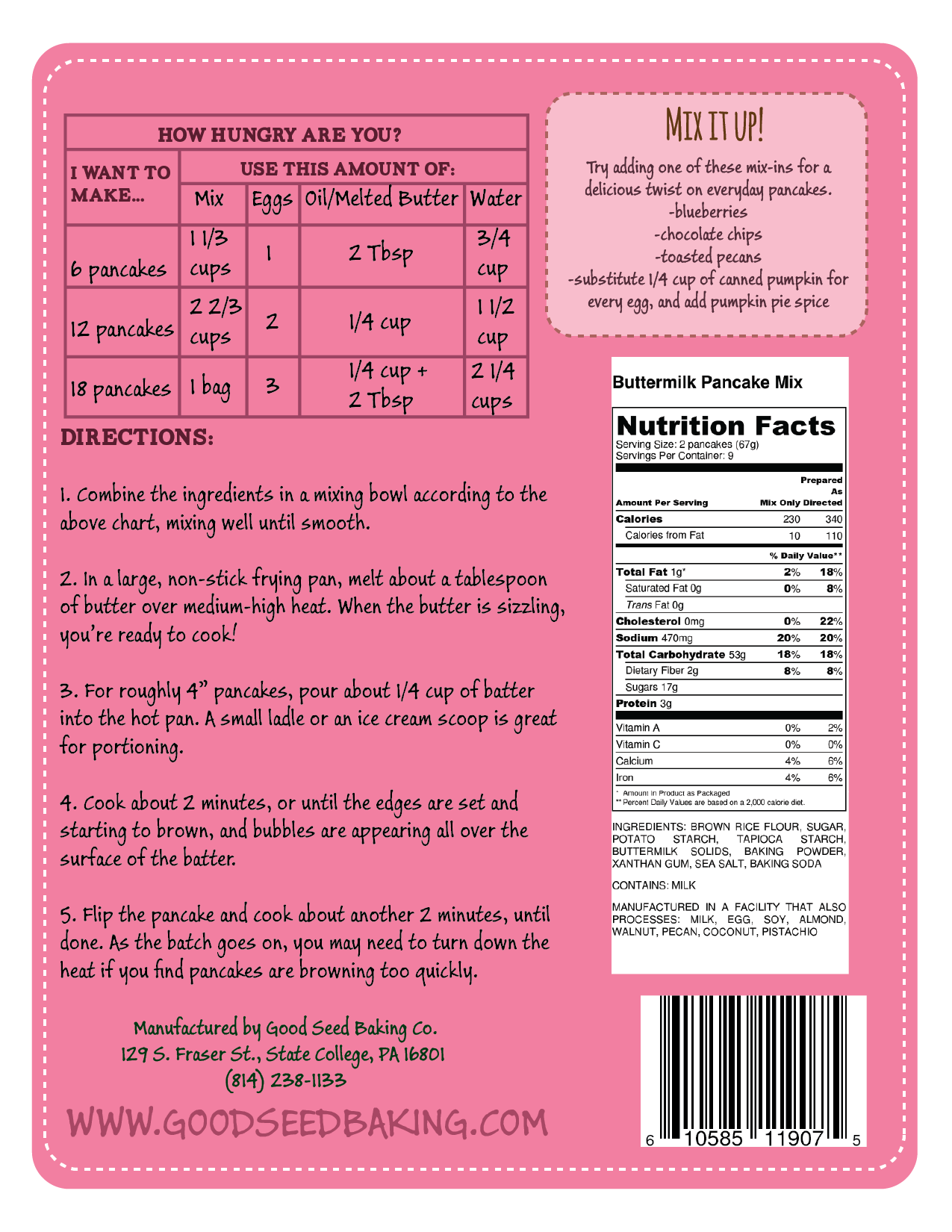 Below is a selection of ads that ran in local print media. Some also include Fasta & Ravioli Co., Good Seed's sister company. Despite space limitations, I made an effort to keep the companies' looks distinct, but related, through use of colors.